on Sat 10 Feb - 16:41
Message reputation : 100% (2 votes)
Here is the launcher for MundiBellum II.
Attachments

launcher.zip

You don't have permission to download attachments.

(8.2 Mb) Downloaded 11 times
Merci Zeygon, grâce à toi, c'est peut être une longue Histoire que tu entretiens
_________________________________________________________
Si vis pacem para bellum: Si tu veux la paix prépare la guerre 

"Haut les têtes grenadier la mitraille n'est pas de la *****" Colonel Lepic à Eylau en Février 1807
"L'Angleterre est une île, elle doit y rester!" Charles de Gaulle
"Le moteur du panzer est autant une arme que son canon" Heinz Guderian
Napoléon : Savez-vous à quoi tiennent les victoires Berthier?
Berthier: Non Sire.
Napoléon: A rien... A un retard, à un coup de vent, au caprice d'un fleuve... A rien! 
Napoléon à Berthier lors de la Bataille D'Essling dans le livre: La Bataille de Patick Rambaud. 
Partie bonapartiste de France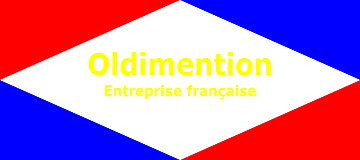 Permissions in this forum:
You
cannot
reply to topics in this forum